Christmas is the time to show our loved ones how much we care for them. It is also the time when families come together and celebrate the spirit of Christmas. Therefore, it is natural that you will want to spread your joy to your followers on social media and share your happiness.
So, if you want to know some popular hashtags that you can use along with your Christmas posts, you have come to the right place. For your convenience, we have listed a few of the best Christmas hashtags for 2022 that can capture the attention of your followers on LinkedIn, Facebook, and Instagram. You can use these hashtags on LinkedIn, Insta and all other social media platforms.
Best Christmas Hashtags for 2022
#Christmasdinner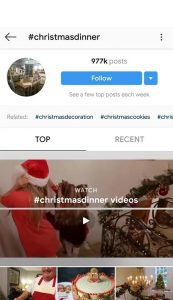 During Christmas, food bloggers have a treat. It is because, at this time, all tables are full of delicious dishes and desserts that everyone enjoys. So, if you, too, want to attract instagram followers or followers from other social media platforms, you can use this hashtag for all the amazing food you are having during Christmas.
With this hashtag, you can post several pictures on your feed. Everyone will love to see the aesthetic food pictures that you click, and it will also be a good way to engage your audience.
#Christmasrecipe
Christmas is all about food and celebrations. Before Christmas comes, most of us plan what we are going to cook for our families. If you are someone who is passionate about cooking, then you can share your Christmas recipes with your followers with this hashtag.
Or, in case you are experimenting with some food recipes, you can also post them on your feed. Your social media followers can learn from your Christmas recipes. Thus, it is another way by which you can gather your followers' attention and get more likes on your post.
#Christmasgifts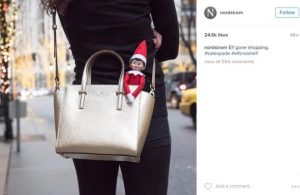 At the time of Christmas, we all get a lot of gifts from our loved ones. Moreover, since we get our Christmas gifts from our family members, most of them stand out in their unique ways. And during Christmas, most of our followers are eager to know what we got for Christmas. You can, therefore, post some pictures of your Christmas presents with the hashtag- Christmasgifts.
In case you are having a Secret Santa party with your friends, you can show your followers the different gifts that you received. To do so, just share their pictures with #Christmasgifts or #Christmaspresents.
#Christmasholidays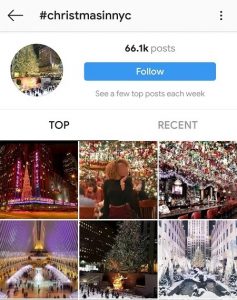 We spend all the year working hard, but it is different during Christmas. At that time, we unwind and visit our families to enjoy some quality time with them. Clicking pictures with your family on the eve of Christmas will help you create good memories.
Hence, once you get back to work, pictures are the only thing that will be left to look back to. Thus, you can make your experience more memorable by posting pictures of how you spent your Christmas with your family and friends. With these pictures, you can put the hashtag- #Christmasholidays when you share them.
#Christmasdecor
Christmas brings out the festive spirit in all of us. That is why not only do we dress in the best way possible but we also decorate our houses with lights and Christmas trees. Most of us like to elaborate when it comes to our Christmas decorations.
For the above reasons, you may want to share with your followers how you decorated your home for Christmas. Even your followers can take inspiration from the way you decorate your house. Therefore, if you plan to click some pictures of your Christmas home decor and post them on social media, you can use the Christmas decor hashtag.
#Christmasshopping
There is no denying that we save all the year-round just to have a good Christmas celebration at the end of the year. So, it is natural that during Christmas we spend most of our money on shopping and buying presents for our loved ones.
You can use the hashtag Christmas shopping while sharing your shopping pictures. In addition, you can also use this hashtag when you are showing your shopping haul Christmas to your followers.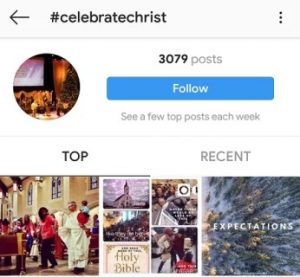 Conclusion
In this article, we have shared all the best hashtags that you can use for Christmas this year. These hashtags will enable you to take your followers through your Christmas preparations. It can range from anything like trying out new recipes, adding music to stories on Instagram, shopping for Christmas, and even preparing for the holidays.
Thus, you can share with your followers how you plan to spend your Christmas with your loved ones. You can also show them the gifts you will gift your family and friends during Christmas and Secret Santa. These will help you to keep your followers engaged. At the same time, they can seek inspiration and learn some things from you with respect to Christmas.