Do you want to increase your Instagram followers? Every Instagram account wants to get enough followers for the reliability of brands and many other accounts. There are different organic and inorganic ways to get more followers.
You may find it challenging to increase your Instagram followers if you are a beginner. But as your account grows and you get to know the expert strategies, it is not hard to improve your Instagram followers.
Keep in mind that Instagram is the cornerstone for all brands to get enough social media presence. It helps gain enough traffic on landing pages and build the audience's trust. Therefore, it is time to learn new strategies and increase the flowers for building the credibility of your brand. However, the Instagram algorithm also changes frequently, which may affect the increase in your follower rate. But it is not a big issue when you know about the proper methods.
If you are in the same race and want to increase the number of your Instagram followers, then this guide is for you.
Here we will share the different ways to increase the number of Instagram followers on your account and get organic engagement.
So let's dive into it.
8 ways to increase the number of Instagram followers
You may spend long hours planning and building the content for Instagram. Everyone has the wish to get a massive response after clicking on the share button. However, fewer followers may ruin the game and not get enough reach.
So here are the practical ways to get enough engagement and increase the number of followers on your account.
Well, optimize the Instagram account
.
It is the first and foremost step to increasing the number of followers. When you have a well-optimized Instagram account bio, it helps attract more followers. The Instagram bio represents it as the homepage for your viewers, where they get to know about your identity and brand identity. Therefore, optimizing your account caption, image, and brand is essential. It helps to drive enough traffic to your account.
When optimizing your account and the specific keywords, campaigns, posts, reels, stories and hashtags, Instagram also gives it authority. Moreover, always keep your username search-friendly which is easy to access.
If you have a long business name, get the short username without adding special characters and numbers. One of the best ways to make your account optimized is by making the right marketing strategy before starting it.
Upload the Instagram content at a consistent time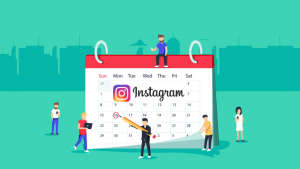 One of the worst things you can do with your Instagram account posts the content at random times. If you are a beginner and want to get followers, it may give you the reach. But posting content at random times will make your account dead.
Ensure to post the content with a regular schedule for better engagement. If you look for the high-end brands with a large number of followers, then you can notice that they didn't post the content more than one time a day. It helps them to stay organic and avoid the spam alert from Instagram. Moreover, most Instagram users remain active during the day. So if you are posting the content during the night, it may not give you enough engagement and followers.
So try to post the content during the day and build the trust of your followers. It also helps develop your account credibility and increase the number of Instagram followers.
Set the advanced scheduled posts on Instagram
As we already said, the Instagram algorithm changes frequently and tries to show more relevant content to every user. Therefore, if you post your content at the right time, you will also get better visibility and engagement. Many big brands also use the scheduling of Instagram posts in advance to get better visibility. It is an easy process and gives better efficiency for attracting more followers.
Moreover, it is also an intelligent act to build the content in advance and use the scheduling tools to maintain the flow of your posts. As in the previous section, we said that the right posting time is essential, so scheduling is one of the great features for gaining consistency in your posts.
Collaborate with the brands to post your content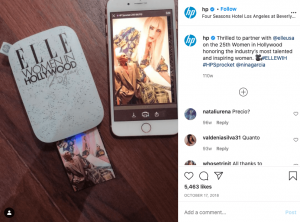 Whenever you are making the strategies for getting a higher number of Instagram followers, it is essential to know the importance of collaboration. When you see the value of your audience, then you can get better collaboration offers. It is an organic way to increase the number of followers by posting your content on brand pages.
The best way to collaborate with brands is to come in front of them with the proper usage of hashtags and content. You can also try the user-generated content to get the brand's trust and come in collaboration with them. The brands have different campaigns that help you get the follower's attention and get an increased number of followers on your account.
It is also an authentic way to handle a large audience and try to convince them on your page. One thing that you need to ensure is to provide value to your followers.
Market your Instagram in every possible way
The Instagram page generation is somehow similar to a business page. So how can a follower find you unless you didn't follow the proper marketing? Ensure that you list your Instagram account on your website and every other social media platform. It is a way to create awareness of your account in front of others so they can find you quickly.
Add your Instagram button in every possible way and promote yourself. You can make your marketing strategy for your Instagram account and get quick leverage over the whole social network. Moreover, you can ensure your presence by creating authentic content. Instagram is also helping in many ways by providing the opportunity of generating stories, reels, and many more.
Generate content according to your follower's interest
The followers will only show engagement when they find the content according to self-interest. If you post random content, you will not get followers from any particular field or niche. As a beginner, it may take some time to decide what content your followers want to see. Instagram also helps you to know about the interest of your followers. Then you can make the content according to your follower's interests.
It will not only help you to get enough engagement but also attract more followers. Moreover, you can also take help from Instagram analytics tools for analyzing your content response.
It is also an intelligent technique to take notes from your competitor's content and generate something unique. But never copy the content of competitors and reduce your account credibility
Use the right hashtags that convert into followers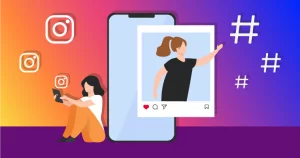 It is a strategic tip always to follow the right hashtags under your post. The usage of the right hashtag is a way to increase Instagram followers. According to the years of reports, hashtags serve as the essential tools to target the right audience. when you successfully target the right audience. The conversion rate is also high. Like when you going to post about christmas use hashtags related to christmas.
You can take help from different tools for finding the right hashtags and targeting the relevant audience of your content. Instagram always shows the content according to user interest, and hashtags play a significant role.
Therefore it is essential to understand the role of hashtags and their performance on Instagram. When you know about the proper usage of hashtags and how to find them, it increases your performance score and number of followers as well.
Many beginners blindly use the hashtags or universal hashtags and end up failing. So ensure to use the hashtag analytic tools and find the worthy hashtags for your post before clicking the share button.
Always make your followers happy
Every Instagram account user who wants to increase the followers will make content for a large audience. Right? Therefore it is essential to make the content payoff to the audience, and they want to enjoy it. You can increase several followers through it and gain credibility in audiences.
You can also make a random chit-chat with your followers to build relationships. It helps you bring a smile to their face, and they click on the following button immediately for more conversation and great content. Moreover, it also makes you appear as the robotic account in Instagram algorithms.
How to buy Instagram followers?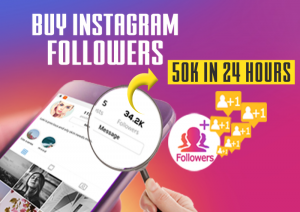 It is also a common query among beginner users about how they can buy Instagram followers? is it the right way to increase the number of Instagram followers?
So yes, you can buy Instagram followers to increase the credibility of your account. Moreover, you can find plenty of services that help you purchase Instagram followers, but only a few of them are legitimate. If you are also looking to buy Instagram followers, Adflee.com is also here to buy followers. We have a team of experts who will assess your account and help get the paid Instagram followers to generate better engagement with your content. Again it is mandatory to make user-friendly content even after buying the Instagram followers to increase the number.