We all are familiar with Instagram and its many modern features. However, Twitter and Facebook users get access to more features that Instagram does not have. For example, you may like to share a post from someone else's Instagram page on your feed. But, Instagram lacks this option.
But, do not think of losing hope just at the moment. This is because there are certain third-party apps that let you share any content without you having to face any hindrance. For you, we have listed below some of the best repost apps for Instagram. The Best Repost Apps for Instagram are-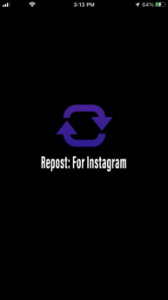 The Repost is popular among Instagram users for its uniqueness. Because of this very reason, it has a high rating of four point seven, and you can even find one million reviews of this app online. It is made to suit iOS users. The app also comes with its fair share of benefits. For instance, it is designed so that users can use it quite easily without stumbling at any step.
For using this app, you have to go to Instagram and copy the link of the post that you want to share on your feed. Repost has an inbox that will keep track of the links that you copy. This way, once you open the app, you choose a link of your choice and share it on Instagram.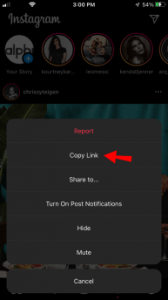 You can alter the attribution marks and select whether you would like to keep the caption as it is or change it. Another thing that you will find good about this app is that it displays minimal ads. Therefore, the entire process of sharing the content becomes less time-consuming and swifter. Once you select the share button, you can share the post on the feed or on the story.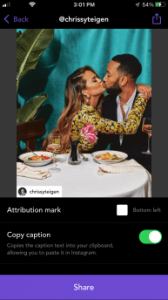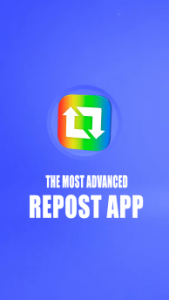 Reposter for Instagram is another app with a smooth interface. This interface is easy to use with certain tabs that are quick to access along the screen's bottom. It will take you to the history of the copied link as well as new posts. You can also modify using watermarks, but unlike other repost apps for Instagram, it is completely free to use.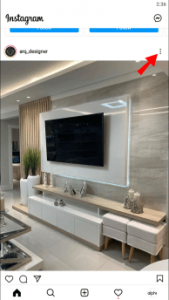 In addition, you can see posts that have more than one photo or video on a list from which you can share from. This will help you select one of your choices, so every time you view this list, you will not be required to select only the first post. There is a listener service, and you can choose the caption to be there along with your video or photo.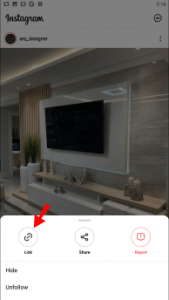 But, there is another option that users find convenient of accessing the service and stopping it quickly, so it does not interfere with your repost feature. You can also get an upgrade by spending two dollars and getting a Pro version. This is a very cheap and affordable price to have an upgrade.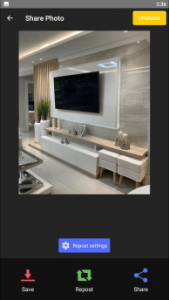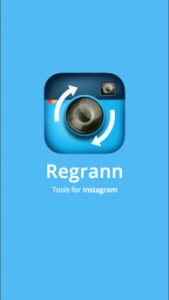 Regrann is one of the best repost apps for Instagram. It is suitable for Android, and the app is quite user-friendly. You can, therefore, repost any image and reel from someone else's page to your page with ease. This application unique has several kinds of modes. These include- Quick Post Later, Quick Repost Mode, Quick Save, Selection Pop-up, and Standby Mode.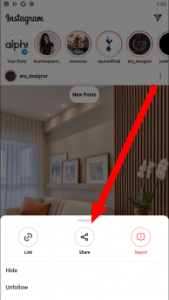 You can select the Standby Mode where the status of the feature listener is not active. Whenever you copy and select a link to repost, the Selection Pop-Up will open the app. In addition, you can even keep it in a mode that will let you save certain posts for the purpose of future use. Quick Save will allow you to save the post you want to repost.
Quick Repost will repost your link quickly. Quick Post Later will save your link and post it at a time later of your choosing. Quick Save will allow you to save the post that you want to repost.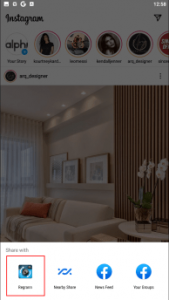 The best thing about Regrann is that it eliminates any kind of copyright issues as you can quickly add a watermark to your video or photo. You can further disable and enable the listener service. You do not have to copy the caption separately, as the app will take care of that. But you can replace it or add a signature as per your choice.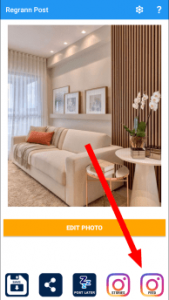 Regrann comprises in-app purchases along with ads, but you can use most of its features as it is a free app. Therefore, you can check it out at any point in time. Just make sure to check the short tutorial before using the app to make the most out of it.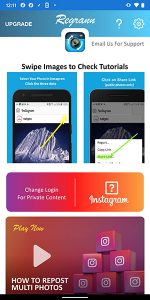 Conclusion
All of the applications that we have detailed above come with great features. You can select one of these apps for reposting content on your feed or your story. Before you decide to get an app for your phone, ensure to check out all the reviews of these repost apps.