Snapchat, a fast and fun way to share what's happening around you with your loved ones. Snapchat is one of the most favourite and well liked app to click pictures and share messages in this new generation. Apart from clicking pictures, Snapchat offers its users various amazing features like maintaining streaks, sending snaps to anyone across the world, using amazing filters to click good pictures and so on. You can even recover your Snapchat password without email or phone number just like how Instagram offers its users to recover password.
Nowadays, every social media has some or the other speciality in it and offers unique features. But Snapchat is nothing less than these apps. As you all can now create your own GIFs on WhatsApp, Snapchat too allows its users to make their own stickers along with captions.
Snapchat has a special feature which makes the chats disappear while you are chatting with people. But, sometimes people forget what they wrote in their last text, in such situations, you can change your chat settings to disappear after 24 hours. You can even save them by tapping on the messages and it will get saved in your chat box and won't disappear even after 24 hours.
One of the best feature of Snapchat is that it notifies its users whenever somebody takes a screenshot of their chat, friendship profile, their story, streaks and so on. This maintains the privacy of its users. But, What if you really like someone's picture and you want to screenshot it? What if you want to send any person's chat screenshot to your friend? There are many people who want a solution to this problem and today we are gonna explain some steps how you can take a screenshot on Snapchat without letting other person know.
How To Take Screenshot On Snapchat Without Them Knowing
There are multiple ways how you can take a screenshot on Snapchat without letting the other person know. These solutions work for both Android and iOS devices.
Firstly, turn on Airplane Mode of your Android or iOS device before logging into your Snapchat account.

Then, fill in your details and login, open the picture whose screenshot you want to take and capture the screenshot.

After taking a screenshot, keep in mind, not to turn off the airplane mode right after that. Always keep the airplane mode on for about 40-50 seconds till the time you finish whole process.

Click on your profile icon you will see at the top left corner and then tap on settings.

After that, scroll down to find Account Actions category. Under that, you will find 'Clear Cache' option.

  

Click on it.

Tap on 'Clear' button and all your cache will cleared from your device and the other person won't be notified by Snapchat about the screenshot you took.

Now, you can turn off the airplane mode of your smartphone and see the screenshot in the gallery of your device.
Take Help Of Google Assistant
This is one of the best solution for your problem of taking a screenshot on Snapchat. You can easily take help of Google Assistant and screenshot anyone's snap according to your choice. You just have to ask the Google Assistant to take a screenshot of the screen and this way your screenshot will be taken virtually and  the other person will not be notified about the screenshot.
Remember, this screenshot will not get saved in your gallery as it is virtually taken by the Google Assistant. But you can easily access it by sharing to your friends on either WhatsApp or through mail. Then, you can save it to your gallery from there.
Use The Screen Recording Feature
Nowadays, almost every smartphone has an in-built Screen recording function which allows you to screen record anything of your wish. It is usually located in the settings. You can open snapchat and turn on screen recording to record any photo, video, snap or chat and the other person will not be alerted about screen recording. It will get saved in your phone's gallery.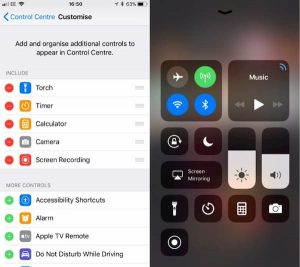 If your smartphone does not have an in-built screen recording function, you can simply download Screen Recording app from the Play Store or App Store of your device.
Take Help Of Another Device
One of the easiest way to save any snap, video, picture or a chat from Snapchat without alerting other person is to use another device. You all must be having any other phone in your house or just use your brother/sister's phone to do this process.
Open camera on the other phone you are using and on your smartphone, open your Snapchat.

Play the video, picture, or open the chat that you want to save in your gallery.

Now, capture the photo of the snap from the camera of other device.

Send it to your phone through WhatsApp or any other social media.
Try Third Party Apps
Download SnapSaver and Sneakaboo, the amazing app for taking screenshots on your smartphone. Use these apps to take screenshots of pictures or videos on Snapchat without notifying other person.
Note: Never use these tricks to invade someone's privacy.