Facebook, now called Meta, was founded in 2004 by Mark Zuckerberg along with Eduardo Saverin, Chris Hughes, Dustin Moskovitz and Andrew McCollum, who were Mark's roommates and fellow students from Harvard College. Facebook's mission is to "give people the power to build community and bring the world closer together."
As of 2021, Facebook has 2.9 billion monthly active users. The social media app has seamlessly brought us close to our friends and families who live far away from us. It's easier to connect and chat with people all over the world!
However, this powerful social media tool is not limited to personal connections only; it is great for business advertising and promotions too. A "follower count" is easily one of the best metrics to help you gauge how well your business page is doing.
If you have launched a business page recently and wish to see your followers' count, this article will tell you how to do it. Not just a business page, we will tell you how to see the number of followers your personal page has.
View your Facebook followers
Your followers may not necessarily be your "Friends" on Facebook. However, the advantage of following you would be despite not "friending" you, they can still see all your posts. If you have turned your Facebook profile "public," other people can follow you. However, if you have a private profile, you cannot have followers.
For accounts meant for personal use, check your FB followers by following the below steps:
Open the Facebook website on any browser or open the app on your mobile device. Facebook functions almost similarly on Android and iOS devices.
Tap on your profile page (you can find this either at the top-right or top-left of the screen).
Now tap on the "Friends" tab.
In case you have followers, you will be able to see a section called "Followers" under the "Friends" tab.
Tap on the "Followers" tab.
Here, you can view all your FB followers. Just beside their names, you will find an option "Add Friend," by which you can choose to add them as your "friends."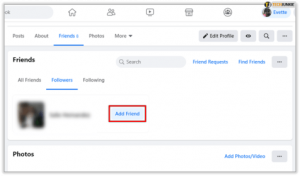 Apart from the "Add Friend" option, you can also see all the mutual connections that you have with the person (in case there are any). This could give you an idea of how they know you or why they follow you.
View Facebook page followers
If you own a page apart from your personal profile, you can see the list of accounts who are the followers of your page. When a user "likes" a page on Facebook, they automatically become followers of that particular page. Facebook introduced this mechanism to help people stay updated about what's happening in the pages they find interest in or like.
There's another option by which you can follow a page, yet you do not have to "like it." You can unfollow a page easily if you don't want its updates/posts on your FB feed. Just visit the page, select "Following," and pick "Unfollow." Simple!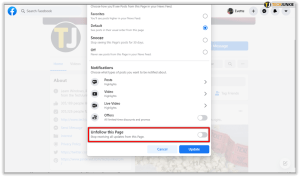 Now let us tell you how to view your FB page followers.
Open your browser and go to Facebook.com or launch your FB app. Now login to your Facebook page (this is not your personal account).
Pick the "Settings" menu.
Click on "People and Other Pages".
You will see a dropdown menu just above the "People Who Like This Page" list.
From the dropdown list, tap on "People Who Follow This Page."
You will be able to see the profiles who like your page, but you will not be able to see the ones whose profiles are private.
Facebook Insights
To see a more holistic and detailed view of the followers your business page has, apart from checking the follower list, you can visit the Insights page. Follow the below instructions for some insights from FB:
Login to your FB account.
Select the "Insights" menu.
Click on the "Followers" tab.
Now you can see conveniently see more details about your followers. This includes how you got the followers, how many followers you have, who unfollowed you, demographics of people who follow you, your page's growth over time.
It's a brilliant tool if you run a serious business with the help of Facebook. Content marketing is essential to run your business these days, where Facebook and Instagram are leading the way.
Adjust settings for Facebook followers
Certain sections of people do not like the idea of making their profiles public on FB. In case you want to remove the option of following for absolute strangers on your profile, here's what you can do:
Login to your FB account.
In the upper-right corner of your screen, click on the dropdown arrow and pick "Settings".
Select "Public Posts" from the items' list.
Tap on the dropdown option near the top of your screen. Click on "Friends" if you do not want anyone else from "Public" to follow you.
You can change this option back to "Public" anytime you want by following the same steps.