It is said, "Online dating is efficient. We're a fast-food society, and you have a pool of eligible people to choose from". How true, isn't it?If you are actively present in the online dating world, chances are you've heard of Bumble.
Bumble is a dating app that also helps to network with other users and helps you find friends. It is essentially built on Tinder's early success but made one important change to how it works: after a man-woman match, the females must start a conversation.
The difference may seem small to you, but this crucial aspect sets Bumble apart from all the other apps and has apparently contributed to its humungous success. While some users love this feature, others may not be fond of it. Nonetheless, this is a distinguishable aspect between Bumble and the highly popular Tinder.
Dating apps set the curiosity bar high. The primary purpose of such apps is to provide a personal platform for people to have one-on-one chats to help them understand if the person they matched with, is compatible or not.
These apps are helpful as you would have talked to the potential dates through the app beforehand, so when you meet inperson, it will be less awkward, and you would have an idea of what to talk about.
Privacy in Bumble
It should be noted that our privacy on Bumble is largely illusory. When chatting with a match on the site, you should refrain from making provocative utterances, or declare one's wrongdoing for capital offenses, or commit uncomfortable acts of courtship. When using Bumble, you should be extra cautious about what information or details you reveal, just as you would with any other social media app.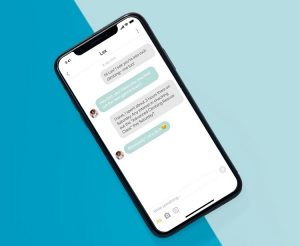 Nevertheless, it's only fair to ask if Bumble as a dating platform has taken any step to protect our privacy within its terms & conditions or within the app itself.
To add on, does Bumble tell the other party if you take a screenshot? Thanks to advanced technology, it is inevitable to stop someone from taking screenshots of conversations. However, it would be great if we would come to know if someone does take a screenshot. To be honest, Bumble does not offer much privacy in their Settings. Therefore, once you are an active user, your details are displayed for all the other users to view. In this article, we will try to answer this question keeping in mind Bumble's overall privacy policy and the privacy laws in the US.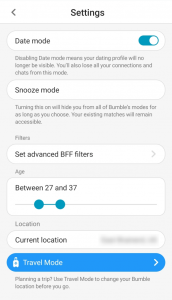 Privacy Policy in Bumble
As you sign up at Bumble, you offer inside details about yourself through the information that you reveal about yourself. This includes but is not limited to your name, email address, gender identity, phone number, sexual preferences, photographs, location, DOB, login information, and list of friends for your social media accounts, for example, Instagram and Facebook.
Is this information kept as a secret? Well, the answer is "No"!
Bumble's privacy policy states, "When you post information about yourself or use the messaging function to communicate with other Users, the amount of personal information you share is at your own risk."
Just like on Insta, FB, or Twitter, anything you post on Bumble can be saved and shared with a large number of people, even if it wasn't your specific intent. So, share with caution.
Will you get a notification if someone takes a screenshot?
The answer is no. Apart from your account password and financial details, nothing else is an absolute secret on Bumble. However, details such as your phone number and email address are not particularly public. Therefore, if you want to take screenshots of someone else's profile image and send it to a buddy for a quick assessment, go for it!
You should not forget that someone else could do the same to you too. It's advisable to think again before sharing a personal secret/story with someone you just matched.
Will you get a notification if someone takes a screenshot of a private conversation?
Unfortunately, the answer again is a no! You can take screenshots of your personal conversations with someone as long as you are not using that to defraud people or commit other criminal offenses.
Similarly, when it comes to images, sharing them with a friend or close buddy who can help to raise red flags and stop you from making undesirable matches, it is completely alright to share screenshots on Bumble as long as you respect everyone's privacy on the platform!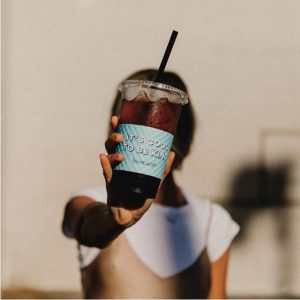 Protect your privacy
No matter what features the app offers, you have full control over how much information or what details you want to reveal about yourself. Once it's on the net, it's technically all over the virtual world forever (unless you delete/update such details, obviously).
If you have a problem with something becoming a screenshot in the future, it's best to avoid such conversations/sharing such images in the first place. If someone asks for nudes, understand the intention of the other person, and stay away from such jerks. Clearly, they're not into you!
Before you hit on "publish," think about the repercussions it could have if someone takes a screenshot and uses it against you. Post content that you're comfortable with when everyone views it.