As soon as you have made a match on dating apps such as Bumble and Twitter, the focus no longer remains on how brilliant your profile picture is. Instead, it is more important to see how amusing or entertaining you are while chatting with the "match." While some of you may be a pro at chatting, there are many others who find it frightening to text the other person via dating apps.
It is not very easy to be witty or humorous for some of you on the first go. You may require a little more time than others to open up or say the right things to your "match." On more difficult days, it is problematic to get into a flirty mood as well. Because you may have the thought that your match may never respond to your text or that if you respond too quickly, your match may perceive you as desperate and unmatch you.
Nevertheless, it is a good idea always to take some time before responding to a Bumble chat message. The question "does my match know I have read his/her message already" may have popped in your mind a lot of times, isn't it? Many social media apps provide the "seen" feature, so where does Bumble stand? Does your match even know you have read or seen their message? Well, we would say "sort of."
To answer in short
Bumble will not tell your match that you have read their message. Neither will you get a prompt that your match has read YOUR message. Nevertheless, the message sender can see that the text has been "delivered," which means Bumble has sent the message to the receiver's device, and now they have access to it. Whether they have seen it or not is not known.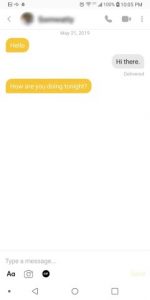 Is it a pro or con?
Not receiving read receipts brings more advantages than bad. First, you have the liberty to reply at your own will in your free time without feeling pressured to respond quickly. Secondly, you can take a screenshot of the conversation history and ask a friend for advice. Thirdly, you could tell a white lie to your "match," stating you had been offline for a while and hence couldn't respond earlier. Your privacy, too, is respected to a certain degree.
Many users, however, do not like the uncertainty that lack of "read receipts" brings with itself. When you stop receiving messages, it gets difficult to understand why there is no response. Did they ghost you? Did their phone get stolen? Are they busy somewhere else? Sadly, there will be no answers to these.
How to master communication in the online dating world?
We can't help with the read receipts, but if you are a pro at communication, be rest assured you would never have to worry about being ghosted!
Communicate what you are exactly looking for
Are you looking for a perfect date or just a casual hook-up? While some may be looking for a Mr. Right at the moment, others may not be looking for anything immediately. Be sure to let your match know your thoughts. You wouldn't want to hurt anyone by giving false hopes.
Do not say hi
This may come as a surprise, but starting conversations with "hi" is a turn-off for most. The first message you send should be interesting, and you should be able to grab the attention of your match. Keep it interesting!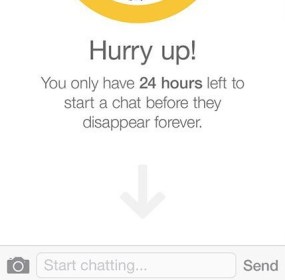 Respond quickly
No, we do not mean, text without thinking! When someone sends you a message for the first time on Bumble, you have a day to reply. Post that, the match will expire. You must not wait until the last minute to respond.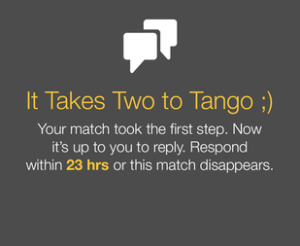 Ask good questions
While you may love to talk about yourself, you would not want to come across as a narcissist in the first interaction itself. Spark a good conversation with your match by asking good and relevant questions.
Try to match the messaging style of your match
Every individual has their own style of communication when it comes to texting. Try to match the conversation style of your "match" to signal them that you're interested. For example, if they write paragraphs, don't respond with a one-word response.
Be truthful
No one likes to be lied to, even in the online dating world! When you ask questions or are being asked questions, stay honest and answer only truthfully. This will also help your match to get a better understanding of your taste.
Respect your match's conversational cues
Do not have pushy behavior towards your match. You may want to show your enthusiasm, but you do not want to make your match feel cornered. If they do not want to discuss a topic, do not force them to do so. If you propose and they deny, respect it and back off.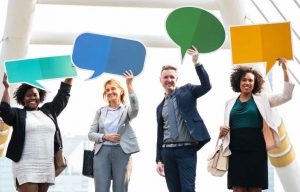 Start asking questions when there is a lock-up
It may often happen that you do not know what to say next. The best thing is to ask questions. Don't say the usual "how was your weekend?", instead ask meaningful questions. People like to answer real questions about themselves.