Bumble is one of the female-friendly dating apps, as women get the first chance of saying Hey. Traditionally, it is anticipated that men should always initiate conversations. You can find a higher number of male users in Tinder and other dating apps. However, Bumble has reversed this trend.
The dating platform, Bumble, enables women to set the tone of the conversation. The primary reason behind it is to create a highly welcoming environment. Men will also be in a better situation to continue the conversation on a good topic. Some guys may not be familiar with the role reversal trend. But, in due course, they will be accustomed to it.
There is one thing common to Bumble and several other dating sites. The opening message of most of the conversations is Hey. This word has become popular in dating apps. But, how will you respond to your match when she says Hey?
The first thing that you should do is to identify the personality of the person. Some Bumble users may be tongue-tied and shy.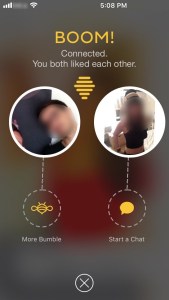 Time runs fast- Send a message fast
When you make matches on the dating app, it will store them in the Beehive. This Beehive refers to the list of conversations and connections. When someone has sent a message, you have 24 hours to reply. After 24 hours, the match will expire, and it will disappear from the Beehive. But, free members may use a single Extend per day. Premium users will find unlimited opportunities. They can reset their clocks to add more hours.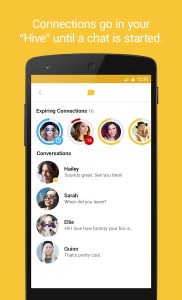 How will you reply to Hey?
Bumble users choose their own approaches to reply to Hey. You may also simply write Hey and let the conversation starter send the second message. In some cases, you will not get a response from the woman. When you are not interested in the match, you may ignore the message. You can also try to be creative in writing your opening lines.
Some female Bumble users wait for the men to take the lead. That is why they send their Hey messages to trigger a signal of conversation.
Thus, you can take the responsibility of moving the conversation. Lots of girls like to be chased. Although the woman has sent the first message, you need to move the conversation forward.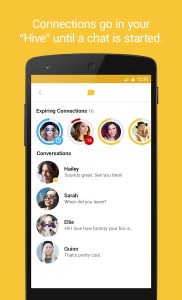 Some commonly chosen responses to Hey
Hello, what is your day going?
When your match has sent a Hey message, you may ask this question. As you have received a message from a woman, it will give you joy. You have a chance of making the conversation longer. You do not know the reason why the Bumble user has sent a message. Therefore, you may also send a friendly emoji to open the conversation. The emoji indicates that you are ready to accept the conversation.
A clickbait
It is a type of response creating an eagerness in the reader. It comprises 3 to 4 words, which persuade users to give an answer.
Choose a witty response
Give the most amusing response to the Bumble user. For instance, you can say-
Wow! You have truly inspired me today.
The major goal is to cheer up the girl to respond back and send a good message. However, too witty messages can deter the match. Thus, you have to choose the words carefully.
A fun question
You never like to get a boring response from your matches. Thus, you may add some fun elements to your question. For instance
Which movie do you like to watch right now?
What traits of yourself do you like to remove?
What outfits would you wear to look best?
What dating tips would you like to give others?
Do you have goals in life?
You can think of some more questions to respond to the Bumble users.
Why do lots of women desire a direct response from men?
Women think that a direct man always feels secure and knows his desires. They love this confidence in guys, as a confident man has high self-esteem. Some nice guys receive a rejection message from women, as they do not have high self-esteem. Thus, you need to learn what the women want from you. It will be easy to send the right message.
FAQ
I have sent a message to a Bumble user. But, I have received no response. Why?
It is one of the common problems of online dating app users. Although you have delivered an intriguing message, you get no response. Make sure that the app shows the word- Delivered. In some cases, there is a technical error.
Should I copy the send's word and reply back with that word?
It is time-consuming to think of a new word. Thus, you may copy the same message and paste it for every match.