If you're an active user of dating apps, you have obviously heard about Bumble! Even though Tinder leads the online dating world, Bumble's swipe-and-chat feature has helped it to carve out a strong niche for itself.
For users looking for conversations that are not limited to romance, Bumble has areas of the app that give you a chance to make "just friends" or help in job networking.
The app was introduced by an ex-Tinder employee, Whitney Wolfe, who left the company to start an app of her own. This may be the reason why you would notice many similarities between how Tinder and Bumble work.
The matching process is almost similar, for example. You can see through a list of potential matches, and then you have the option to swipe right or left, where a mutual right-swipe leads to a match. Some of the premium features in Bumble are also very similar to Tinder. Nevertheless, there is a big difference in what happens next when it comes to Bumble.
What is messaging like on Bumble?
The creators of Bumble have marketed it as a "female-friendly dating app" as they wanted to break free from the idea of men sending inappropriate messages to female users.
The software is designed in a way that when a "match" happens, only females can begin the conversation. This gives the girls the power to start the chat with who they want, how, and when they want!
Post a "match," the women have 24 hours to start the chat. If they do send a message, the man has another 24 hours to reply. If neither of the parties takes a move within their 24 hours' window, the match expires.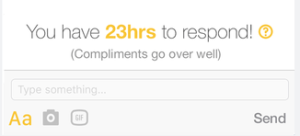 Is there a read-receipts feature on Bumble?
To protect the feelings of either party, Bumble does not have the option of read receipts! So, when you message that hot man, you will not be alerted even if they read your message.
It also prevents spamming (duh, the constant "reply-to-me" messages)!
Will the guy know if there is a match?
When both the boy and the girl swipe right, it is a match! To answer the above question, it is a yes; boys do get a push notification when there is a match. Both parties will receive an alert that they can see on their apps or the notification bar on their phones. There's a catch here, though; the notification for the man and the woman is not exactly the same.
Like we said above, only the woman can message first. Once a match happens, only the woman has access to the man's profile, and she will get an option to message him first. The man will get to see a blurred image in his Beeline and will be unable to see who the match was until the woman sends a message.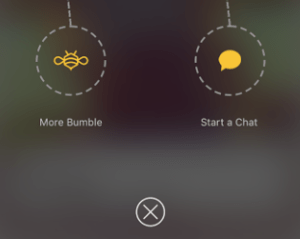 In Bumble, what does the man see when you match with him?
As we said, the guy and the girl see different things when they get a potential match. Curious to know what the guy sees? See the image below!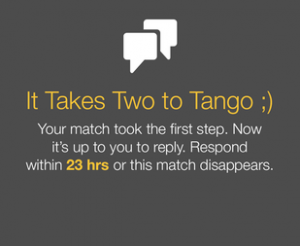 If users want to see whether they have been swiped right without scrolling through a stack, they will need to buy Bumble Boost! This version has new features such as Bumble Beeline. The Beeline shows users the list of profiles that swiped right on their own.
Post a "match," if a guy wants to show he's interested, can he do it on Bumble?
Umm… the guy has to wait for the girl to message him first. However, in reality, many girls do not send the first message until they think the guy is genuinely interested in them. Psychologically, it is easier to send a message to the other person when you know they're looking forward to it, isn't it?
So how can a guy show if they're really interested? He obviously cannot send a picture or a message, but there are ways in which he can express his interest.
Super Swipes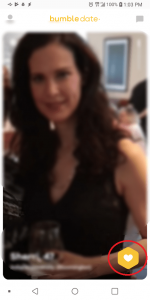 A premium feature similar to Tinder's Super Likes, Super Swipes lets a potential match know you really, really like them [why would a man spend extra bucks on purchasing Super Swipes if they're not interested, right?]
As a woman goes through her stack, she may come across an image with a yellow icon, which indicates the person has Super Swiped her. This makes it easier for her to message as she knows this man is ready to welcome her conversation.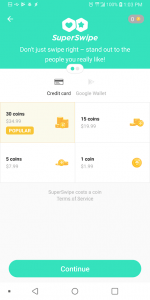 Match extension
Every day, Bumble allows users to extend one match. It extends the remaining window for a conversation by 24 hours. If the man continues to use his daily extension, he can keep a match alive indefinitely, even if the woman hasn't yet written to him. For the man who paid for Bumble Boost, they will have access to an unlimited number of extensions.
Both men and women can use the feature, however, it is more beneficial for the former. It shows the guy has invested in extending the match and lets the girls know he's impressed by her.
Bored of traditional dating apps? Bumble is the app for you! It seems to be safer than other applications as women experience lesser invasive behavior from potential matches.