"Online dating helps me meet and break up with someone without leaving the house." How true is this one-liner? Social interactions in today's world have changed drastically owing to the presence of online dating apps! With the number of apps available today, it may get confusing for you to select one.
Many such apps as Tinder endorse casual dating, hookups or one-night stands. However, Hinge is one app that chose a different way. The founders of this app want you to find a date and meet them in person.
As you match with someone on Hinge, it is highly possible that the person is an active user. To know what that means, keep reading.
How Hinge works
More than a dating app, Hinge is a dating service. The goal here is to help you find somebody special, and the algorithms of the app exactly serve this purpose. Its first international campaign promoted the app as "Designed to be Deleted," where users are encouraged to remove the app as soon as they find their love.
Hinge can be downloaded both on Android in iOS phones. You can sign up for free, and if you're interested in special perks, you can purchase the premium version of the app. The best part is Hinge is not as limiting for its free users as other dating apps.
As you set up your profile, you would have to upload six images or videos. Post that, you are required to fill up certain prompts to let other users know more about you. This helps potential matches to get to know you a little better as a person.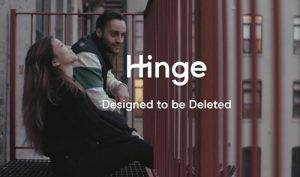 How to get started
As you create an account, Hinge asks about your ethnic and religious backgrounds, your height, whether you want to have kids, and other optional questions. Once you are done uploading your photos and have filled out the prompts, you can start "liking" people. You can use the "discover" or the "like you" page to find users. As you look at different profiles, you have the option to like individual photos or comment on prompts of other users.
To help you get noticed, you can also add messages to the "like" of the other user. If he/she likes you as well, you two will be matched, and then you can begin a conversation. While premium users can see all the users who have liked them at once, a free user will have to go over their profiles one at a time.
Hinge's activity status
When it comes to the activity reports, you may feel Hinge is a little strange. In most social media apps, you'd find a green dot signaling whether a user is online at the moment. However, in Hinge, you will not find anything like this.
What you should be aware of is 3/4th of all Hinge users are considered to be active, which means they were online in the last 3 days. Therefore, only 1/4th of the app users are away for long periods. That's a good percentage, isn't it? It's all because Hinge was designed to be deleted once you match with someone.
How to know if someone is active
As mentioned above, Hinge will not notify you to tell if someone is online. However, if you see a profile, it usually means they were online in the last 3 days. Below we have mentioned various ways to figure out if a user you are talking to is still interested:

If the person is still interested in your message, it is likely for them to respond to your ping. Just click on the text icon at the screen's bottom and send a message to see if the person responds.
An alternative way to know if a person is active is to check his/her profile. If they have made changes recently to their Bio or photos, they're mostly online. Nonetheless, if you do not see the person's profile any longer, it is likely they have either deleted or paused their account.
You matched with a user, but they're gone
It could be a case that you matched with someone and engaged in a conversation, but they have disappeared for a while. This could mean two things. Either they have revoked their match with you, or they have moved on and chose to delete their profiles.
Be it any case; you should not be worried. You can easily look for someone else. Hinge lets you like up to 10 different profiles every day, and who knows, one of them could be a good match!
Identifying that special someone
If you are seeking a serious, long-term relationship, Hinge is the app for you. It is more likely you will get a date on Hinge as compared to other apps because the app encourages its users to connect and deactivate their profiles once they're happy with the choices they have made.
Hinge's algorithms help its users to search for a person with common interests to help them find a match easily. Don't forget to use your best photos and ensure to write something unique on your profile to catch the attention of potential dates.