Hinge is a dating app designed to help users maintain long-term relationships. Originally, the Hinge app has a connection to Facebook. It can import photos and other details from your Facebook profile. Today, you do not need to use your Facebook account to log in to the dating app. Still, this app can access your Instagram and Facebook account to import images. However, some Hinge users like to know- how would they delete their photos? A brief guide will let you find the solution.
The Hinge profiles are in a vertical format. There is no need to swipe on the screen. The app sends the prompts to let you respond to your matches. The prompt displays the photos of the user. But, what will you do when you have unintentionally uploaded a bad photo? Thus, you may like to delete that picture.
Does Hinge enable you to delete photos?
Hinge has claimed that there is no way of deleting your pictures. The app automatically takes the 6 profile pictures from the Facebook album. It also looks for Tagged Photos when you have less than 6 profile photos.
But, there is an option for swapping images. When you do not prefer displaying a photo, you must not include it in the first 6.
Photo deletion steps for iOS users-
Open the Hinge app and go to Settings.
Click on the small pencil icon and open your profile.
Go to the menu- My Photos & Videos. Tap the X symbol on the image to be removed. Click on the red plus sign to add a replacement photo.
Drag the images and rearrange them. Then, click on Done.
The process is slightly different for Android mobile users-
From the Hinge app interface, you have to enter the settings.
Tap an image and measure it. You will find the adding and editing options. You can replace any of the 6 pictures you like to have on your profile.
Like the iOS version, the Android app is compatible with Facebook and Instagram.
How to choose the best photos for your Hinge profile
Photos are always important for dating app users. Like other dating apps, Hinge also lets you display photos to your matches. By selecting attractive photos, you can find the best matches. Moreover, your photos will trigger feelings in your matches.
Check out some statistical details and interesting facts about the profile photos of both men and women.
Lots of women have a chance of receiving compliments for sports-related photos. Similarly, men also found more than a 40% higher chance of getting thanks for the photos with the sports theme.
In the case of the beach photos of women, there is 47% less chance of receiving admiration. On the contrary, men have noticed positive feedback to their beach photos.
Studies have found that black and white photographs have a 106% higher chance of receiving the thumbs-up. However, the results of these studies may not be reliable. There are very few black/white photos analyzed in the study.
Selfie photos also have a minimal chance of receiving likes. They can reduce the potential to get links by 40%.
Some types of photos are not desirable in dating apps. For instance, photographs with different Snapchat filters may not be highly acceptable. Do not choose photos where you wear sunglasses. It is better to select photos, which show your enjoyment with your friends. The most important is that you have to display a smiling face on the photos for the dating app.
Tips for choosing the right photos for your dating
Users prefer photos that trigger conversations.
The first photo visible to your matches must show your face clearly.
Make sure that you have chosen the latest photos.
It is also good to display a photo, which shows your personality and hobby.
You will look more attractive and stunning when you have a smiling face.
Photos captured in the outdoor environment are the best options. But, the surrounding background must grab everyone's attention.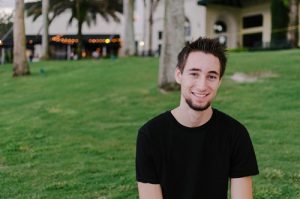 Is it compulsory to have 6 photos in your Hinge profile?
To like profiles of other Hinge users, you must have 6 photos. However, it is not good to display only selfie photos.
Why do Hinge photos look blurry in some cases?
You must ensure that you are using the latest version of the Hinge app. Moreover, the photos should not be very large. You may also delete the Facebook app and reinstall it.
Can a Hinge user make himself invisible?
Currently, Hinge has no feature to disable the account. Thus, you cannot do it in any way.
You have now understood how to delete and replace photos on your Hinge app. Select the best photos and get a response from your matches. The tips will be helpful while using the Hinge app.